Camping prices 2023
                 Low season High season
          27/3-11/6 (2023)      12/6-13/8 (2023)
    ——————————————
Caravan/Motorhome/Car/Tent   
200 sec (without electricity) 280 sec (without electricity)
  ——————————————
                Tent                           
150 sec (without electricity) 200 sec (without electricity)
———————————————
Electricity 40 sec  
———————————————-
Cabin 1 & 2
6 beds
Without toilet
       Low season High season        
Day/450sec Day/700sec 
Week/2700sec Week/4200sec
—————————————————————-
Cabin 3, 4 & 8
 4 beds
Without toilet
Low season High season
Day/400sec Day/600sec 
Week/2400sec Week/3600sec 
—————————————————————
Cottage 5
5 beds
     with wc & shower     
Low season High season 
 Day/500sec Day/750sec 
 Week/3300sek Week/4500sek
————————————————————–
Cottage 6
5 beds
     with wc & shower 
Low season High season 
Day/550sec Day/800sec 
Week/3600sec Day/4500sec 
————————————————————–
Cottage 7
6 beds
with wc & shower
Low season High season
24/550 sec. 24/850 sec
Week/3600 sec. Week/5100 sec
—————————————————————
Cottage 9
 5 beds 
      with wc & shower
       Low season High season        
Day/625 sec Day/850 sec
Week/3750 sec. Week/5100 sec 
—————————————————————
Cabin 10
 3 beds 
 without toilet 
Low season High season     
Day/350 sec Day/500 sec 
Week/2100 sec. Week/3000 sec 
—————————————————————
Boathouse 1
4 beds
 without toilet 
    Low season High season       
24/450 sec. 24/550 sec 
Week/2700 sec. Week/3300 sec 
—————————————————————
Boathouse 2
4 beds
without toilet
Low season High season 
24/450 sec. 24/550 sec 
Week/2700 sec. Week/3300 sec 
—————————————————————
Do you have a request for a specific place, linked to your booking?
Contact the campsite at the email address: bullarebygdens.camping@telia.com 
You can reach us most safely between 10: 00-15: 00, during the low season.
Check-in information
Electric plot/Motorhome/Caravan/Tent
Check-out, 12:00
Check-in, 13:00
Cottages
Check-out, 12:00
Check-in, 15:00
If you have a large crew, we want you to write a comment about this, in your booking.
Before you check out of your cabin, it must be cleaned and emptied of rubbish. All rubbish is disposed of at our recycling station! It's next to the big, red, barn, please.
NOTE: Only the black & blue electric seats can be booked!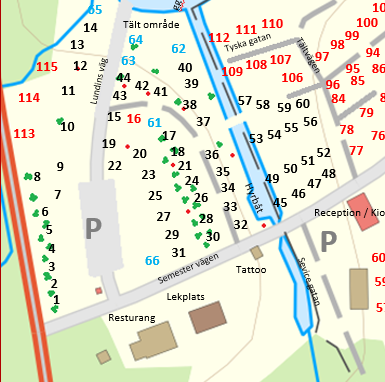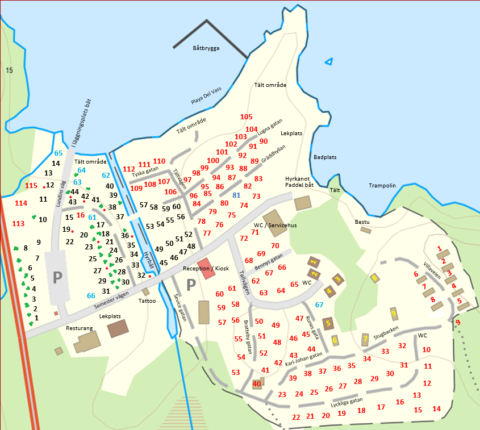 Updated: 2023-04-14
Upload Image ...