__
The prices are now updated and divided into low, mid and high season. 

Cabin 1 & 2




High season 12/6-13/8


6 beds
Without toilet
With television 
       Low season Middle season High season        
Day/450sec Day/550sec Day/700sec 
Week/2700sec Week/3300sec Week/4200sec
—————————————————————-
Cabin 3, 4 & 8
High season 12/6-13/8
 4 beds
Without toilet
With television
Low season Middle season High season
Day/400sec Day/500sec Day/600sec
 Low/Week/2400sec 
Between/Weekly/3000sec 
High/Week/3600sec 
—————————————————————
Cottage 5
High season 12/6-13/8
5 beds
     with TV, wc & shower     
Low season Middle season High season 
 Day/500sec Day/600sec Day/750sec 
 Week/3300sec Week/3600sec Week/4500sec
————————————————————–
Cottage 6
High season 12/6-13/8
5 beds
     with TV, wc & shower 
Low season Middle season High season 
Day/550sec Day/650sec Day/800sec 
Week/3600sec Week/3900sec Week/4500sec 
————————————————————–
Cottage 7
High season 12/6-13/8
6 beds
with TV, wc & shower
Low season Middle season High season
Day/550 sec Day/700 sec Day/850 sec
Week/3600 sec Week/4200 sec Week/5100 sec
—————————————————————
Cottage 9
High season 12/6-13/8
5 beds 
      with TV, wc & shower
       Low season Middle season High season        
Day/625 sec Day/700 sec Day/850 sec
Week/3750 sec Week/4200 sec Week/5100 sec 
—————————————————————
Cabin 10
High season 12/6-13/8
 3 beds 
 without wc, without tv
Low season Middle season High season     
Day/350 sec Day 400 sec Day/500 sec 
Week/2100sec Week/2400sec Week/3000sec 
————————————————————— 
Cabin 11
4 beds
without wc, without tv
 Low season Middle season High season
      Day/500sec Day/400sec Day/500sec Week/3000sec Week/2400sec Week/3000sec 
————————————————————- 
Cabin 12 
High season 12/6-13/8
4 beds
without wc, without tv
Low season Middle season High season
    Day/500sec Day/400sec Day/500sec
   Week/3000sec Week/400sec Week/3000sec
————————————————————
Cabin 13
NOTE

pets are not allowed in this cottage.


High season 12/6-13/8
2 beds
Double bed
without wc, without tv
Low season Middle season High season
   Day/500sec Day/350sec Day/500sec
Week/3000sec Week/2100sec Week/3000sec
————————————————————– 
Cabin 14
4 beds
The cabin is used as a staff cabin 
————————————————————-
Boathouse 1
4 beds
 without TV & wc 
    Low season Middle season High season       
Day/450 sec Day/450 sec Day/550 sec 
Week/2700sec Week/2700sec Week/3300sec 
—————————————————————
Boathouse 2
4 beds
without TV & wc
Low season Middle season High season 
Day/450sec Day/450sec Day/550sec 
Week/2700sec Week/2700sec Week/3300sec 
—————————————————————
Do you have a request for a specific place, linked to your booking?
Contact the campsite at the email address: bullarebygdens.camping@telia.com 
You can reach us most safely between 10: 00-15: 00, during the low season.
Check-in information



Electric plot/Motorhome/Caravan/Tent
Check-out, 12:00
Check-in, 13:00
Cottages



Check-out, 12:00
Check-in, 15:00
Checklist when cleaning a camping cabin
Any rented bed linen can be left at reception.
Aerate properly. Shake blankets and pillows outdoors.
Wipe the kitchen counter and kitchen furniture.
Dust dry windowsills, tables and lamps.
Brush out beds, shake off any carpets and sweep the floor.
Put the blankets and pillows back on the beds, one pillow and one blanket per bed.
Wipe out the fridge and clean the hob
Porcelain belonging to the accommodation must be restored.
Dispose of the rubbish in the designated container
Damp wipe all floors.
Turn off all the lights.
Close all windows.
Turn off the elements
All rubbish is disposed of at our recycling station! It's next to the big, red, barn, please.
         
Here you can throw away rubbish, cardboard, glass or PET bottles.
———————————————————————-
If you have a large crew, we want you to write a comment about this, in your booking.
NOTE: Only the black & green electric seats can be booked!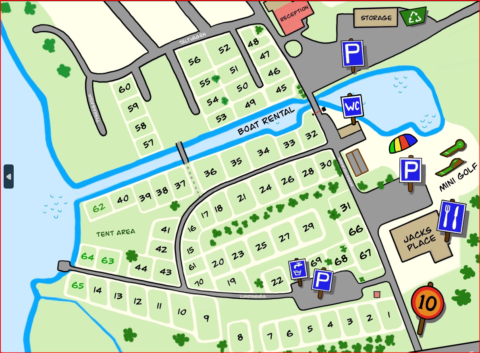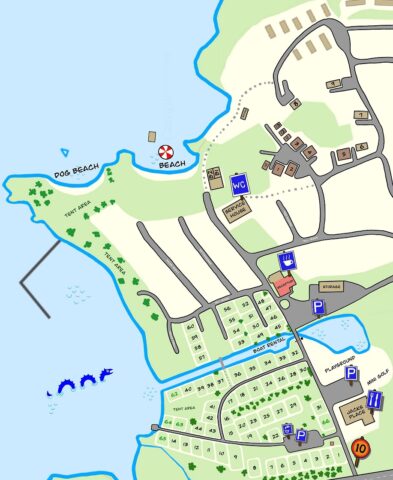 Updated: 2023-08-21