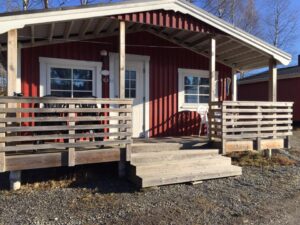 5 bed cottage
Toilet & shower
The cottage has a room and kitchen. In the room there is a bunk bed. The kitchen has a sofa bed and a fold-down bed. It can be seen in the picture below the text. On the terrace there is outdoor furniture and a barbecue. In the kitchen there are kitchen utensils for 5 people, as well as a coffee maker.
Price during low season: 1/1-11/6 (2023) 
Day/500sec
Week/3,300 sec 
Price during high season: 12/6-13/8 (2023)
Day/750 sec 
Week/4500 sec 
Shower / toilet
In the cottage there are duvets and pillows. Bed linen can be rented at the reception.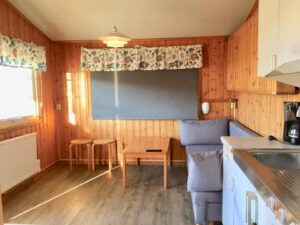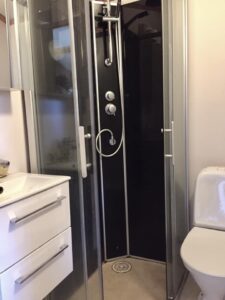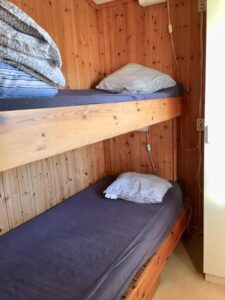 Updated: 2023-03-27